As musicians, we identify strongly with this sentiment, but for inmates, some facing a daunting number of years behind bars, it is a matter of reconnecting with their humanity. This is one of the many reasons that  my continued association with Carnegie Hall's Musical Connections and Chris Washburne and SYOTOS remains one of the most meaningful and rewarding of not only my career, but my lifetime. In 2015 we spent 9 months at Sing Sing participating in songwriting workshops and performing the music of the inmates in three concerts for their fellow inmates and administration. Prior to that we worked all over the five boroughs with teens in juvenile detention facilities, adults on probation, teenagers born HIV positive, a men's shelter, senior citizens and high school students. A senior at a homeless shelter songwriting workshop may have crystallized what so many feel when he said,  "Even though I've been homeless and I've been through a lot, I can stand on the square with anyone now because I've become human again." Musical Connections continues to reaffirm in me the power of music to make a better world. Organizations like Musical Connections are vital to society and deserve our gratitude and support.
Learn more about them here:
EDUCATION & COMMUNIITY
HIGHLIGHTS – GIGS, TOURS AND RECORDINGS
Last year I took somewhat of a musical left turn for me by joining 70s progressive rock legend Annie Haslam's band Renaissance, reuniting with old friends Mark Lambert, Rave Tesar and Frank Pagano. The band is acclaimed for their unique blending of progressive rock with classical and symphonic influences. We performed in the U.S. and Europe in 2015 and toured the UK in 2016. In our NY area performances, we were joined by former Yes keyboard wizard, Patrick Moraz. In the photo below, we're performing and recording our DVD at Union Chapel in London.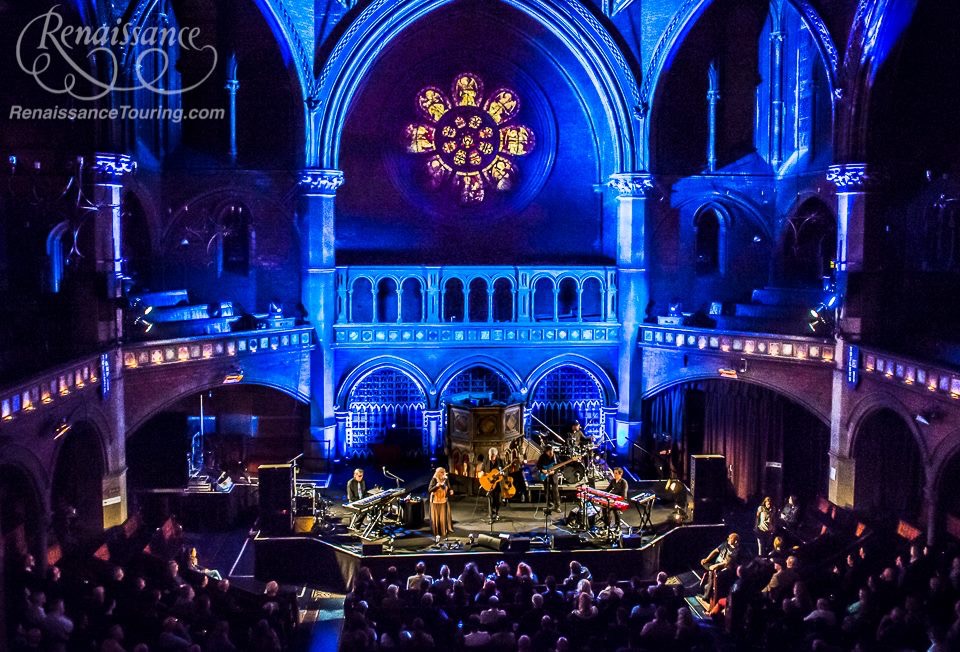 Here's their blog with some tour videos: RENAISSANCE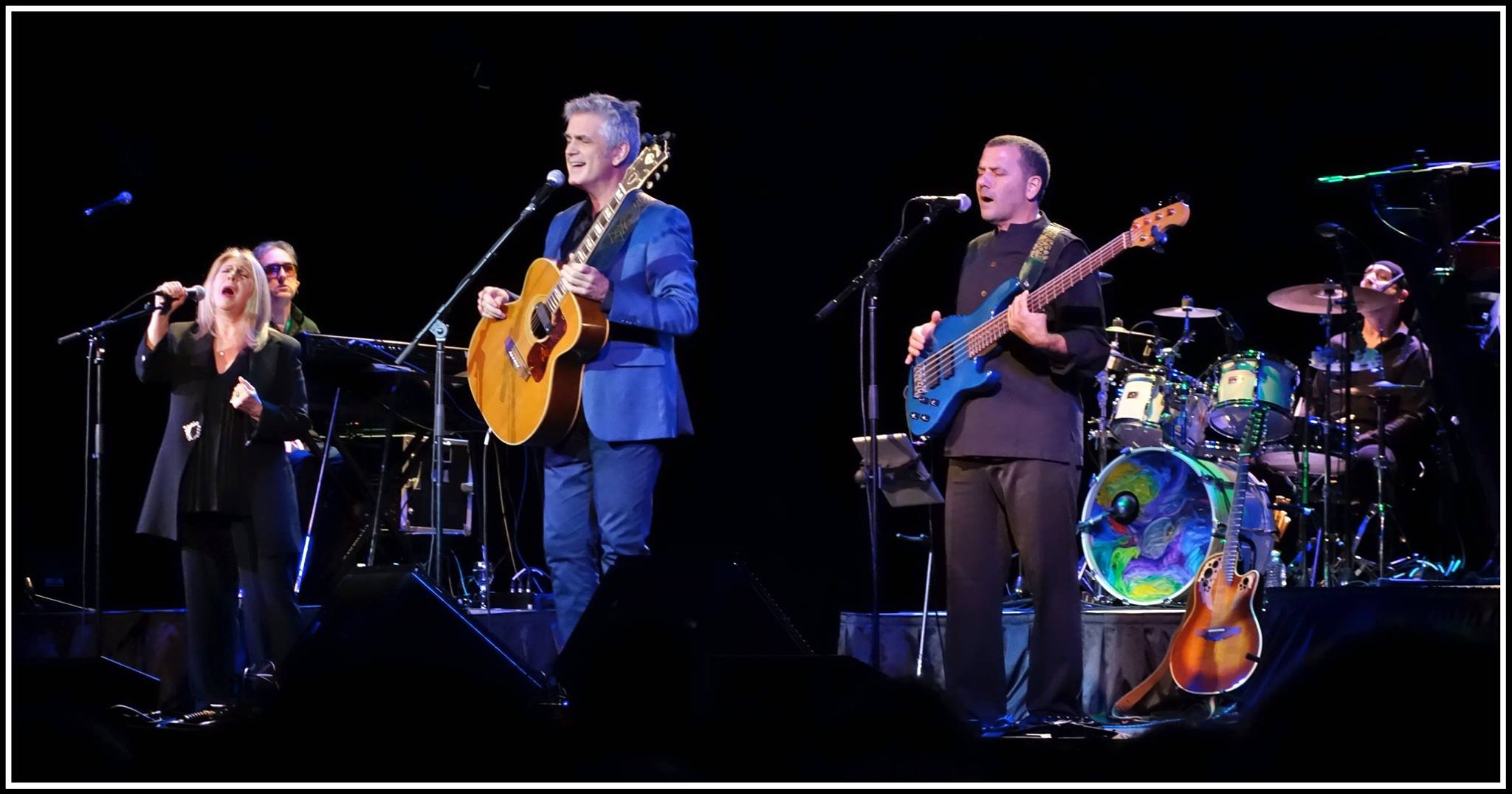 For the last couple of years, I've really enjoyed working with the Requinte Trio – Nanny Asis, John Martino and the wonderful Janis Siegel – in their exploration of the Brazilian Song Book.The gigs led to recording our first CD Honey and Air. Here's the promotional video for that recording which was released in 2015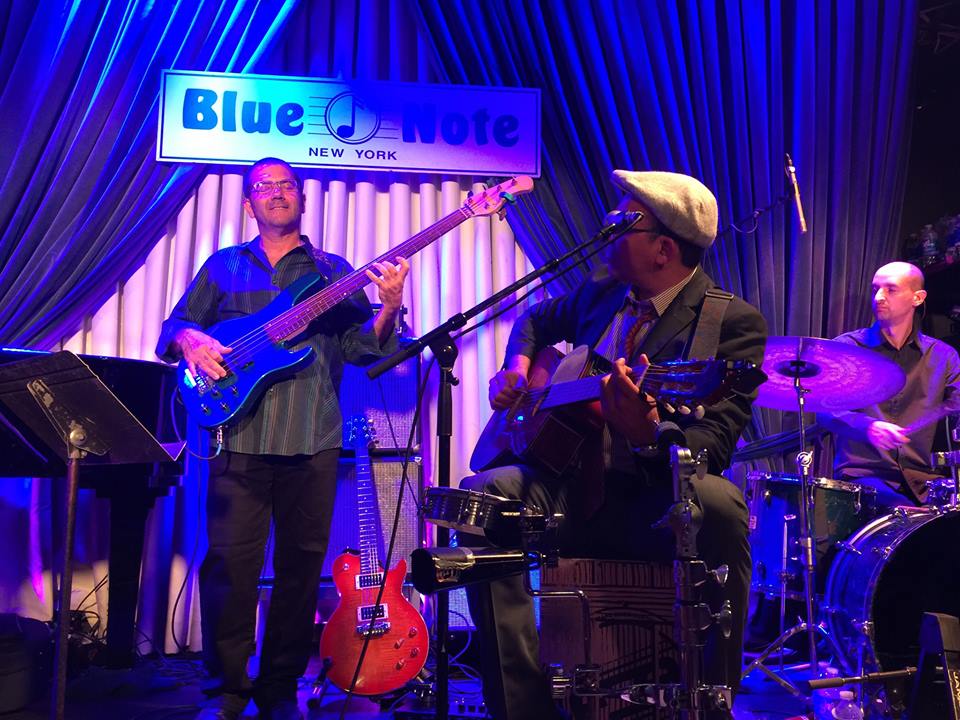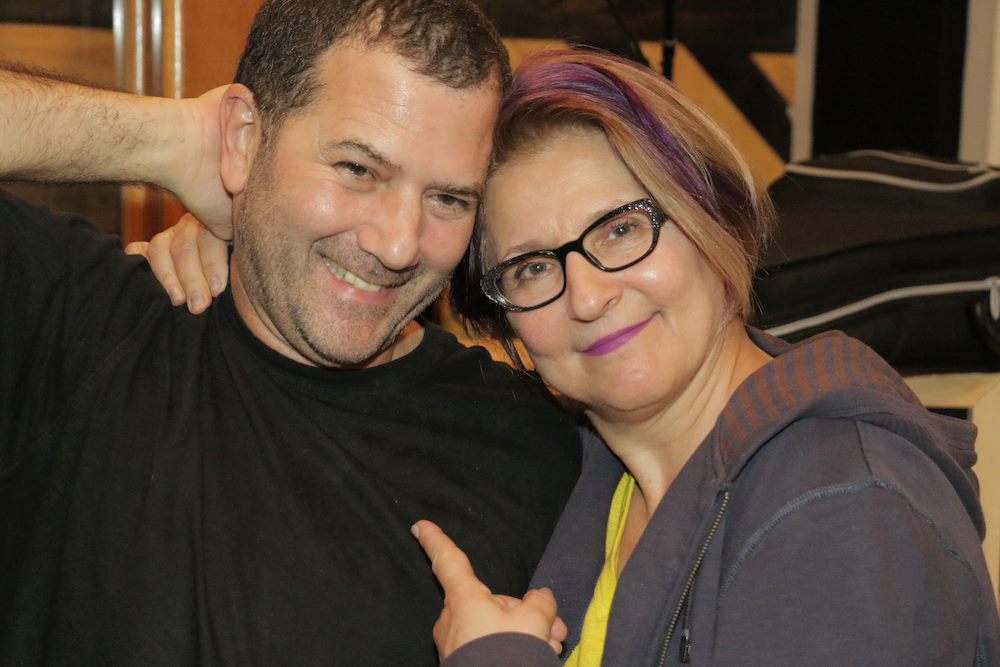 It's always a pleasure to play with the great NYC pianist out of Philadelphia, John DiMartino. Thanks to John, I was able to tour India in 2015 with his Quartet of the Americas featuring Vince Cherico and Peter Brainin. We performed in Pune, Bangalore and Mumbai. I finally had Indian food at the source and it was incredible and of course, any time you play with John Di Martino the music is stellar
These incredible fresh flower designs were created each morning on the patio floor by the wife of the venue owner.

On the heels of Bobby Sanabria's Grammy nominated CD Multiverse, we performed to a week of sold out audiences at Jazz at Lincoln Center's Dizzy's Club Coca Cola with the big band. My association with Bobby goes back a long way to the Nuyorican Poets Café and our Multiverse recording is a great representation of the band and Bobby's history of spreading the gospel of jazz through the musical melting pot of New York City.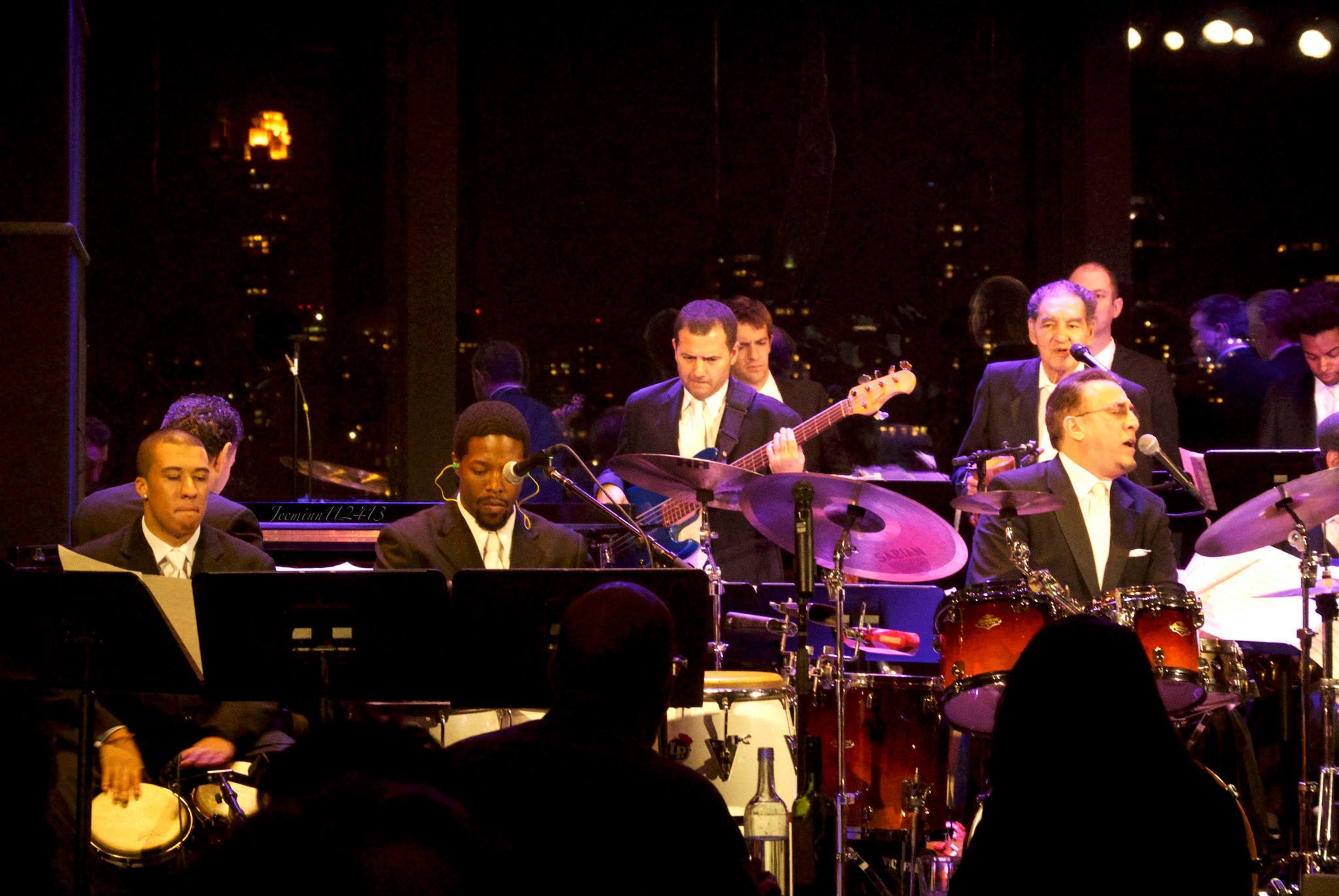 KJ Denhert – Fierce and funky  – a great songwriter and friend.  It's my honor to sub for Mamadou Ba when he can't make the gig. Two 2 week stints in St. Barth's (where she's been performing for fifteen years) were great and it's always fun playing Saturdays at the 55 Bar in NYC with her stellar band featuring my old friends Aaron Heick, ATN and Ray Levier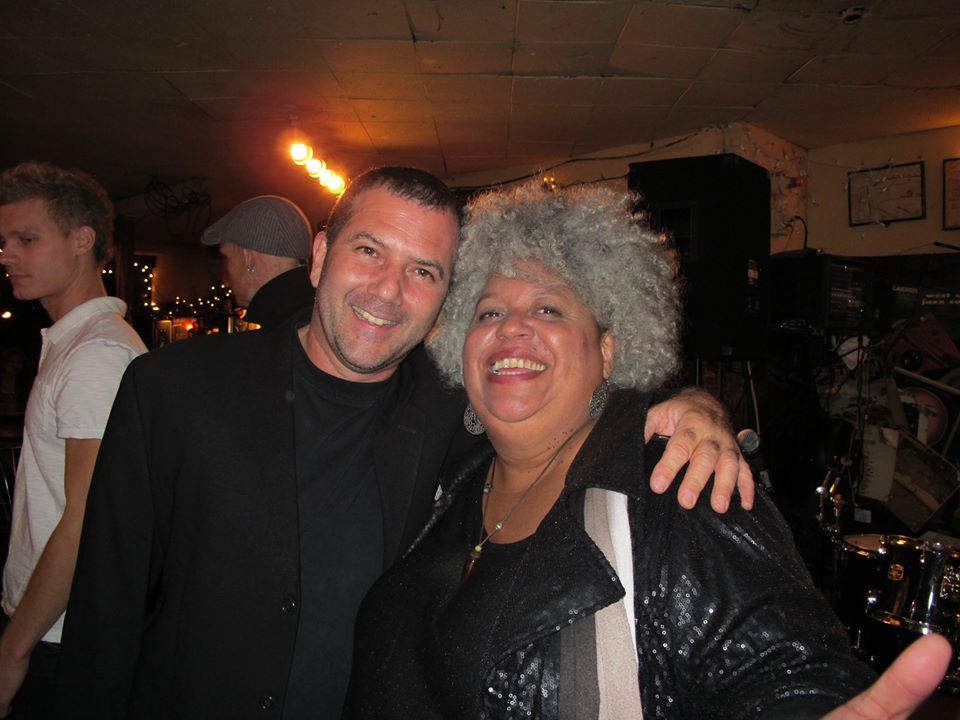 This year I performed and recorded with John Pizzarelli and Jessica Molaskey on Jessica's beautiful Joni Mitchell project, performing Joni's music with Brazilian and jazz arrangements. We performed it at the Rose Theater at Lincoln Center in 2015 along with  jazz greats Larry Goldings and Duduka da Fonseca. I'm looking forward to the CD release and more performances in the future.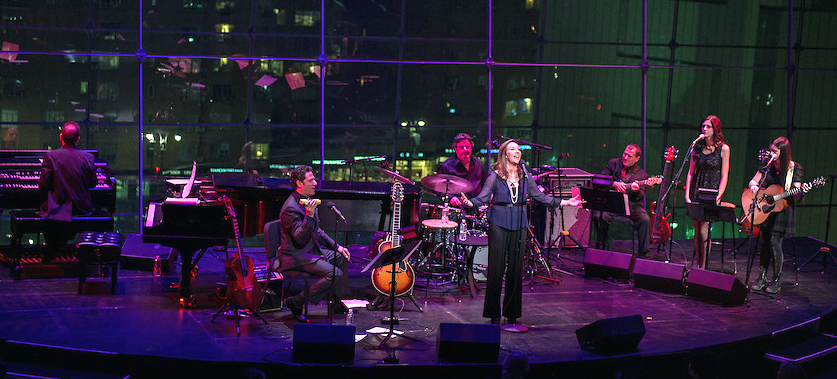 In the past few years I've been fortunate to meet and perform with David Krakauer, a powerful and creative Klezmer/ Jazz clarinetist, composer and arranger. Subbing in his band for an old friend (and early inspiration of mine) Jerome Harris, I always love to get the call to play his music. It's expanded my knowledge of Klezmer music as I've learned so much from David about the interesting history of the music. I even found out that some of it involves my current neighborhood in NYC, the Lower East Side.